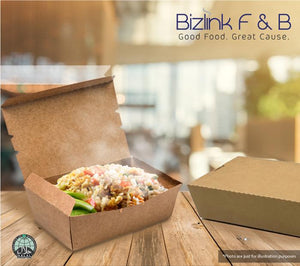 A great option for your company lunches, corporate or school events. Affordable and delightful pre-packed meal sets available for takeaway and delivery.
Minimum order of 20 packets. Full set of disposable cutleries and serviettes will be provided. 
Set 1 (Rice)
Curry Chicken
Sambal Longbeans
Mushroom Fu Yung
Set 2 (Mix Rice)
Braised Chicken w Beancurd and Egg
Garlic Seow Bai Chye
Vegetables Spring Rolls
Set 3 (Yellow Rice)
BBQ Cajun Chicken
Broccoli, Carrot and Young Corn
Potato Wedges
Set 4 (Rice)
Sweet n Sour Fish
Stirfry Tauge w Taupok
Thai Shrimp Cake
Set 5 (Mixed Rice)
Black Pepper Fish
Stirfry Long Cabbage w Carrots
Mushroom Scrambled Eggs
Set 6
Mee Goreng
Sliced Cucumber
Fried Egg
Breaded Fish w Thai Chili
Set 7
Anchovies Fried Rice
Stirfry ChyeSim
Fried Egg
Grilled Chicken 
Set 8 (Vegetarian)
Rice
Sweet n Sour Slice Fish
Ginger Nai Bai w oyster sauce
Vegetable Net Roll
Set 9 (Vegetarian)
Vegetable Bee Hoon
Mock Char Siu
Vegetable Gyoza
Stirfry Long Cabbage
Terms & Conditions
Minimum order of 20 packets.
Delivery fee $15 apply per location.
No Cancellation of order allowed after confirmation of order
All food is best consumed within first 4 hours of catering time.
All menus & dishes are subject to availability and changes without prior notice is at the sole discretion of the company.
Price quoted excludes 8% GST.
Price is subject to change without prior notice.
Bizlink F&B is a halal-certified catering service that is perfect for your special occasions.