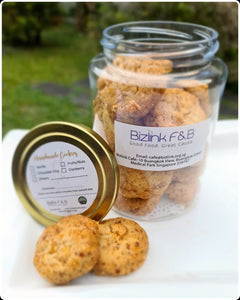 Indulge yourself with our cornflakes cookies.
No preservatives & refined sugar added for a healthier choice.
They come in a 11.5cm x 8.5cm jar each (220g-240g, 15-18 pieces per jar)
- Certified Halal
- Price quoted is before 8% GST 
** We will strive to ship in best conditions in bubble wrapped carton for maximum protection.
Bulk purchase for giveaway, event is available