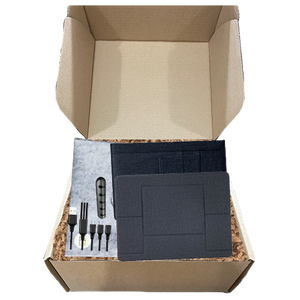 Heading back to work? Need some back to work tech products? Get our very own Tech in Check Hamper perfect for all the techies out there! 

Contents Include:
Invisible Laptop Stand (Black/Grey)
Luslax A5 Notebook With Pockets (Black/Grey)
Universal 3 in 1 Braided Wire USB Charge Cable (Black/Red/Blue/Gold)
5 Slots Silicone Cable Holder (Black/White)
A4 Document Sleeve (Felt) (Grey)

Terms and Conditions:

Products listed includes free delivery!
All prices are subjected to 8% GST
Bizlink has the right to replace items that are no longer in stock with items of similar value.
Photos are for reference; actual arrangement may not be identical Customized florals and hampers available.
Self collection available at; Bizlink Centre, 512 Chai Chee Lane, #01-11, S469028